Thanks for printing! Don't forget to come back to Chick-fil-A Foundation for fresh articles!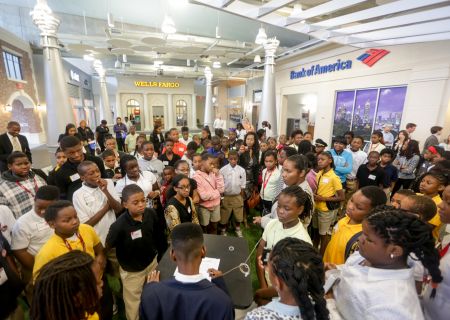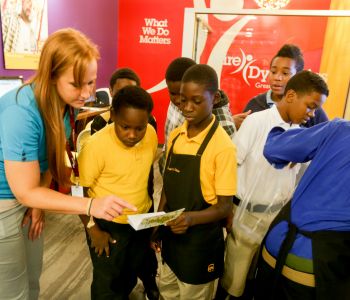 140,000
Students Impacted in 2015
A shared belief in the boundless potential of young people
That's what first brought The Chick-fil-A Foundation and Junior Achievement together in 2013—and that's what continues to drive our partnership today.
With a mission to inspire and prepare young people to succeed in a global economy, Junior Achievement works with organizations like The Chick-fil-A Foundation to expand youth education and economic development in their communities.
The Junior Achievement Chick-fil-A Foundation Discovery Center is doing just that. Since opening its doors in Atlanta, Georgia, in 2013, the Discovery Center has worked with local businesses to reach 100,000 middle schoolers throughout metro Atlanta.
Through experiential programs on financial literacy, work readiness and entrepreneurship, students learn real-world skills that set them on the path to achieve their potential — and become all they were created to be.

We do not just do business; we become a vital part of the communities in which we exist.
S. Truett Cathy
32,000
Students in Atlanta, GA
19,100
Students in Fort Lauderdale, FL
15,350
Students in Fairfax, VA
3,000+
Students in Charlotte, NC
Expanding Our Reach
Inspired by the impact Junior Achievement Chick-fil-A Foundation Discovery Center is having on young people in metro Atlanta, we continue to grow and expand our partnership with Junior Achievement. In 2015, Chick-fil-A Franchised Operators began sponsoring simulated storefronts at their local Junior Achievement facilities. Through realistic exercises, like maintaining a budget and learning to operate a business we are teaching students the financial literacy skills they need to become a valuable part of today's workforce.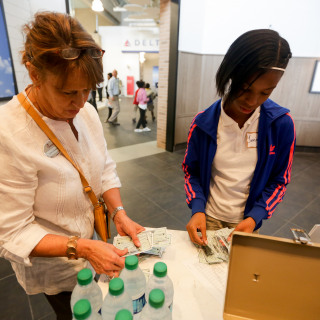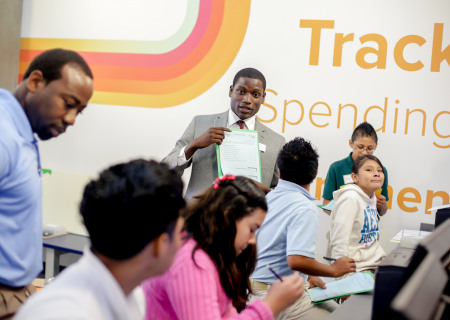 14 Capstone Facilities & Growing
193 Operators Involved Nationwide
Chick-fil-A Operators
At Junior Achievement Location