Thanks for printing! Don't forget to come back to Chick-fil-A Foundation for fresh articles!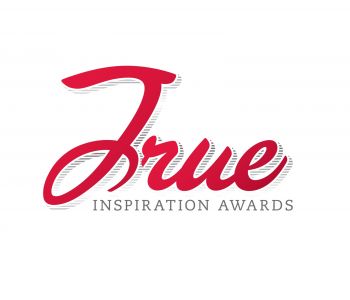 Helping every child become all they were created to be
Truett Cathy dedicated his life to inspiring and challenging others, especially youth, to be their best. He believed in hard work, and leading by example. He knew that, if given the chance, every child could reach their full potential.
Our True Inspiration Awards honor Truett's legacy. Each year, we recognize community organizations that align with the Chick-fil-A Foundation's mission.
Through innovative education, emerging leader development and youth entrepreneurship, these organizations are working hard to make a lasting difference in their local communities and, like Truett, inspiring the next generation to be the very best versions of themselves.

We must motivate ourselves to do our very best, and by our example lead others to do their best as well.
S. Truett Cathy
Meet Our 2017 Award Recipients
Innovative Education
Improving teaching and learning through ground-breaking practices and visionary leadership.
Emerging Leader Development
Focusing on character development, positive community and cultural involvement, and effective civic engagement
Urban Ventures

Urban Ventures is breaking the cycle of poverty through innovative programs and social enterprises that empower families to take control of their futures.

urbanventures.org

Teach for America - Atlanta Initiative

Our mission is to enlist, develop, and mobilize as many as possible of our nation's most promising future leaders to grow and strengthen the movement for educational equity and excellence.

atlanta.teachforamerica.org

No Greater Sacrifice

No Greater Sacrifice is dedicated to the children of our nation's fallen and wounded Service members delivering scholarships and resources to improve their quality of life through the pursuit of higher education.

nogreatersacrifice.org
Youth Entrepreneurship
Developing business knowledge, entrepreneurial skills, and financial literacy
Orange County Rescue Mission - Children's Business Fair

We help children develop a brand, create a product or service, build a marketing strategy, and then open for customers at our one-day marketplace

rescuemission.org

SEED Spot

We exist to educate, and invest in entrepreneurs who are creating solutions to social problems.

seedspot.org S. Truett Cathy Honoree
Embodying the innovative and entrepreneurial spirit of Truett Cathy
The Leaven
Fairfield, CA
Nominated by Chick-fil-A Operator Ryan Osbrink
Working in partnership with members of the local community to bring after-school mentoring and tutoring programs as a revitalization tool to struggling neighborhoods where drop-out rates are out of control and gangs threaten the peace of the community.
In 2005, community leaders from Parkway Community Church, City of Fairfield, and the County of Solano identified a need to improve the quality of the most under-privileged neighborhoods in the City of Fairfield. They created The Leaven, an after-school tutoring and mentoring program, as a way to show care and compassion for and proactively address the needs of at-risk and under-performing youth. The Leaven program catapulted a dynamic volunteer force eager to engage in active service to help their neighbors. Together these volunteers, through grassroots effort, launched the first Leaven neighborhood after-school tutoring center.